In the world of fashion, the concept of beauty is rapidly evolving, transcending the constraints of traditional beauty standards. Now, more than ever, the industry is awakening to the realization that true beauty comes in all shapes and sizes. In response to this growing recognition, a new wave of inclusive clothing businesses has emerged, offering specially tailored apparel for tall, short, and plus-size women. These businesses are breaking down barriers and empowering women of all heights and sizes to embrace their uniqueness and individuality.
A Closer Look at the Fashion Industry's Past
Historically, the fashion industry has often perpetuated unrealistic and narrow beauty ideals, leaving many women feeling alienated and excluded. Tall women, short women, and plus-size women have faced particular challenges when shopping for clothing that fits well and flatters their body types. The limited availability of fashionable options led to frustration and a lack of confidence among these groups.
The Rise of Inclusive Clothing Businesses
Thankfully, times are changing, and fashion entrepreneurs have taken note of the need for inclusive clothing options. A new generation of fashion businesses has emerged, focusing on providing a diverse range of styles and sizes that cater specifically to tall, short, and plus-size women.
These businesses understand that beauty is not confined to a specific height or size; it is a celebration of uniqueness and individuality. By offering a wide array of clothing options, they empower women to express themselves freely through fashion, no matter their stature or body shape.
Theo Fashion aims to be one of these inclusive and accessible businesses that make sure nobody is left out.
Tailoring for Tall Women
For tall women, finding clothing that fits properly can be a daunting task. Regular-length pants may come up short, sleeves might not reach the wrists, and dresses can seem more like tunics. However, clothing businesses catering to tall women have addressed these issues. They design and produce garments with extended proportions, ensuring that tall women no longer have to compromise on style or fit.
Additionally, these businesses emphasize cuts and styles that flatter taller body types, boosting the confidence of tall women as they embrace their statuesque beauty.
Embracing Petite Proportions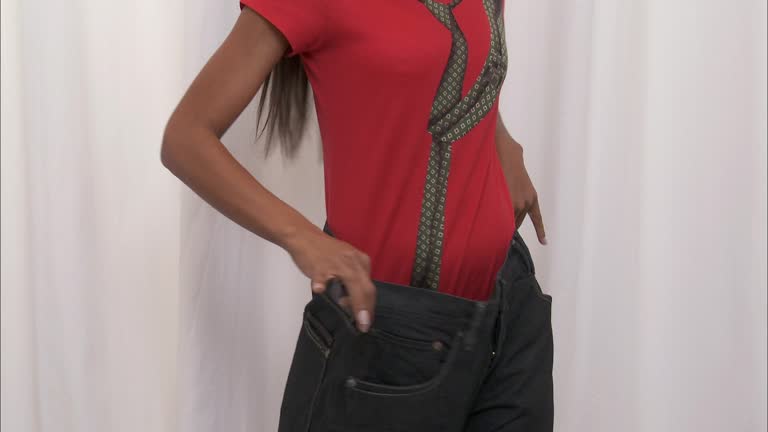 Just as tall women face unique challenges, so do those on the opposite end of the height spectrum: petite women. Clothing that fits well on average-sized individuals might overwhelm a petite frame, resulting in an unflattering appearance. However, clothing lines catering to shorter women offer a range of petite-friendly options, ensuring that fashion is accessible to all heights.
From pants with shorter inseams to dresses with proportionate lengths, these businesses enable petite women to shine in outfits that complement their frames perfectly.
Plus-Size Fashion Empowerment
Historically, plus-size women often struggled to find fashionable clothing that flattered their bodies. However, the landscape is changing rapidly, with a growing number of businesses dedicated to crafting stylish and trendy options for plus-size women.
Inclusive clothing businesses for plus-size women celebrate curves, providing designs that accentuate natural beauty while ensuring a comfortable fit. By doing so, they promote body positivity and empower women to embrace their bodies with pride.
Promoting Body Positivity and Self-Love
The emergence of these inclusive clothing businesses not only revolutionizes the fashion industry but also sparks a powerful movement towards body positivity and self-love. As women of all heights and sizes see themselves represented in fashion, they gain confidence and develop a healthier relationship with their bodies.
The fashion industry's embrace of inclusivity, tailored specifically for tall, short, and plus-size women, is a step towards a more equitable and empowered future. These clothing businesses play a crucial role in breaking down outdated beauty standards and uplifting women of all heights and sizes.